FYI - If you find missing text or misspelled words on this site, some may be my error, however a lot of it is being done by corrupt officials in my state.
This is further evidence of cover-up, abuse of power and criminal actions by corrupt officials.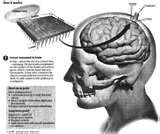 Click on the link above for more information regarding implants and satellite tracking
NEWS FLASH!
FOR ELECTROMAGNETIC VICTIMS
Some groups have submitted complaints for assistance to the Department of States to be submitted to the United Nations for the Universal Periodic Review in November 2010, regarding Human Rights Abuses. We are praying for relief through this office.


| | | |
| --- | --- | --- |
| Electromagnetic Frequency | Sabotage of family, friends, job, property, privacy, public mockery, financial ruin and devastation | Electromagnetic Victim |

ELECTROMAGNETIC ASSAULTS, GANG STALKING, MIND CONTROL AND V2K (Voice to Skull)

On Friday, April 16, 2010, Derrick Robinson, President and Founder of Freedom From Covert Harassment and Surveillance and several key speakers came to Louisville, Kentucky to hold a Press Conference regarding Electromagnetic Assaults, Gang Stalking, Mind Control and V2K (Voice to Skull).

The Guest Speakers included, Rep. Jim Guest - Missouri House of Representatives, Michael Lauria - Commercial Airline Pilot, ret., Tim White - Telecommunications Engineer, Dr. Terry Robertson and several other distinguished guest which also includes victims of this crime. Many victims from across the nation also spoke about this crime.

The press conference was held on April 16, 2010 at 11:30 a.m. at Cornerstone Cottage, 3799 Bardstown Road, Louisville, Kentucky 40218 and the coming together of the victims was a great success. Though we invited several members of the media, the only media that was there and did a report regarding the meeting in Louisville was a radio Media person and Derrick Robinson (President of Freedom From Covert Harassement and Surveillance ) also conducted private taping for a documentatary which he plans to submit to Washington Officials.

Other events are being planned to call awareness to these horrific and deadly crimes.
One of which is as follows:

After discussing this idea with Leslie Crawford (another victim of this crime, located in Detroit, Michigan), I suggested to Derrick Robinson with Freedom From Covert Harassment and Surveillance that we put together a day that everyone around the world goes to their local FBI and/or reporting agency on the same day, or close to the same day, (as some of us are in different time zones and different countries), to file a complaint regarding being targeted by electromagnetic assaults, gang stalking, mind control and v2k (voice to skull).

I suggested that we contact the media all over the world to inform them of the date that we will be going to our reporting agency to report these crimes. I think this will be a historical event and we cannot be ignored. So I advise everyone to start gathering all of the victims in their group/city/state and/or country and a date will be set for us to report these crimes collectively, which should have a great impact on getting assistance through Washington, getting the attention of the public and the media and the beginning of trying to slow down and/or stop these horrific and deadly crimes.

"JUNE 2010" WAS DESIGNATED AS THE MONTH TO "COLLECTIVELY" REPORT ELECTROMAGNETIC ASSAULTS, GANG STALKING, MIND CONTROL AND V2K TO YOUR LOCAL F.B.I. AND/OR REPORTING AGENCY. WE URGED EVERYONE TO REPORT THESE CRIMES.
PLEASE SEE MY HOME PAGE WWW.JUSTICEFORALLCITIZENS.COM, FOR SOME OF THE RESULTS OF OUR VISITS TO OUR LOCAL F.B.I.




WHAT IS ELECTROMAGNETIC ASSAULTS, GANG STALKING, MIND CONTROL
AND V2K (Voice to Skull)

There are many scientific explanations of what this technology can do, I wanted to give you a simple explanation. I contacted Timothy White - in New York City, New York - Telecommunications Engineer and cognitive countermeasures' researcher to get an explanation anyone could understand and he stated the following:

"Thousands of ordinary U.S. citizens have become non-consensual victims of extreme low frequency neurobiological experimentation designed for the development of weapons systems that can monitor, control and change the brain-wave activity of the average citizen. We (Tim is also a victim) are victims of a technological arms race for the remote control of the mind.

The perpetrators of these crimes range from rogue elements of every level of government to corporations to private citizens. There are thousands of targeted victims across the country and the globe.
| | | |
| --- | --- | --- |
| Sabotage of Vehicle | Identity Theft | Gang Stalking |
Celebrity and/or Public Figures that are Victim/Survivors of Electronic Harassment and/or Gang Stalking, etc.:

I.
RAY CHARLES JR. (SON OF RAY CHARLES, THE SINGER) is also a victim of Electronic Harassment. Do the following search in a search engine to pull up an audio interview of this young man "labvirus.wordpress.com, Ray Charles, Jr.," then click on the website regarding "Audio Doug Miller and Ray Charles, Jr. on Today's the Story Behind the Story, hosted by Dr. A. True Ott, PhD Nd, March 29, 2010."
Note: They are attacking my mind through electromagnetic assaults, while I type this entry, it is June 15, 2010, 9:20 a.m.

II.
CANDIDATE FOR GOVERNOR OF KANSAS 2010, MS. JOAN HEFFINGTON, is a TI (Targeted Individual). Hear her interview at "http://www.raubinandmegan.com/podcast.php When you get there scroll down to Joan Heffington. You may also go to Ms. Heffington's website www.joanheffington.com to learn about her campaign.

III.
DAVID LARSON, DIRECTOR OF THE BIGHORN DESERT VIEW WATER AGENCY
(Implants left residue) Website www.larsonmedia.net click issues

IV.
KATHRYN MOORE, FORMER VICE MAYOR, WILMINGTON
(Stalking) Website: www.oneagleswingsfearnoevil.com


A PRAYER FOR US
My prayer is: Dear Heavenly father, you said that anything that we ask in the name of your son Jesus, you would grant, and father we ask that you immediately put an end to these horrible atrocities against mankind, and we ask this in Jesus' name. Amen



SOME OF THE WAYS YOU ARE TORTURED AND TORMENTED ARE AS FOLLOWS:

The torture consist of body overheating, body extremely cold, seizures, heart pain, ear aches, itching behind eyes, burning behind eyes, targeting pain to individual parts of the body, swelling, headaches, involuntary movement of limbs, exhaustion, speeding and heart racing, hair coming out by the handfuls as if you have had chemotherapy, mind paralyses, being hypnotized or placed in a trance type state, being tracked through your body like an animal, etc.

They can also intercept and control dreams. Sleep deprivation and constant harassment are used to makes it easier for the corrupt officials to use mind control. V2K/voice to skull - hearing someone talk to you and hologram type hallucinations - seeing things and some say actually smelling the odor of what you are seeing. This technology is used to make the person appear to have a mental problem. After all if someone states they are seeing and hearing things - which they actually are - they are perceived to be mentally unstable.

They are also using voice morphing to copy the voices of the victims, which they use to contact the victim's family, friends and others pretending to be the victim. They also induce sexual stimulation, orgasm, play with your vagina, buttocks, and rape you internally while they watch you, as they have cameras or other devices that are able to watch your every movement in your home. I have personally been sexually assaulted while getting into the bathtub, had my buttocks played with while sitting on the toilet, lights flickered as I enter a room nude, and worse. I have also had the television turned off and on while watching and had the TV turned off because I was enjoying a TV program and was laughing out loud in my enjoyment. I have had my DVD player turned off as I walk away and turned on as I walk toward it and if I sing or dance or show enjoyment the music is stopped. The mind control can lead to death from heart attacks, strokes, aneurysms, and other natural causes, with the real cause of death -electromagnetic assaults and mind control - undetectable. The mind control can also make a victim commit suicide and even commit murder.

All electrical appliances are destroyed and car radios and even engines are destroyed. Cars are run off of the road and you are stalked and attacked constantly. All mail is intercepted (even registered, certified and express mail), birth certificates are changed and social security records are manipulated. Debts are increased, and jobs and businesses are destroyed.

You are monitored and/or tracked by Drones (airborne cameras), satellites, and illegal audio and video in your home.
All the time that this and more is happening to you, usually simultaneously, everyone is told that you have a mental problem or that you are under investigation.

Washington has not given permission for any official on any level to commit these acts.






Headache and Exhaustion

WHO ARE THE VICTIMS AND HOW WERE THEY CHOSEN?

Though some victims are chosen randomly. Some of us have discovered that if we filed a complaint with a company, corrupt official, etc. we could become "Targeted." For example: Someone became targeted as a result of filing a complaint against a law firm. Another person became targeted because she filed against a dental office.

We have also discovered that victims are all over the world national and international.




HOW DID I BECOME A VICTIM OF ELECTROMAGNETIC ASSAULTS AND GANG STALKING?
The following five (5) reasons identify why I was chosen to be a targeted individual (TI), which was a convenient way for Corrupt Officials to "shut me up" and cover up their crimes:

1) My grandchildren were illegally taken by the state for federal funding and also because my younger grandchild (who had a problem with his intestines at the time) was being beaten and made to go without food in the foster home of Sherrika White. He was also tied to a tree. My older grandchild was putting food in his pockets to feed the younger grandchild.

To cover up the crime the children were illegally placed for adoption by the state (Sky Tanghe and Mike Hartlage) and Judge Jerry Bowles (who was allowed to sit on the bench eventhough he had a problem with alcohol). The children were illegally adopted by a social worker (which is a conflict of interest) and placed on numerous drugs, (adderal, resperdal, topomax, depakote, amphetamine salts, etc.) and were taking approximately nine (9) pills per day.

2) I have a cd from a forensic analyst of my coworkers, (Mark Yates, Will Beard and Wilma Wilke) discussing killing me and taking me to the KKK. They also discussed a woman that Mark Yates handcuffed in a building. Mark Yates is also discussing a list that I have been placed on and once you get put on this list all the money in the world won't save me, if they want you, you're gone. He also recruited for this at Blue Grass Automotive and I overheard him state, "This thing is bigger than the KKK, everybody is in this thing" Mark said his uncle is in it and he is a big time (some kind of official) in an office. He further stated, judges, policeman, doctors everybody is in this thing.

I was also assaulted three (3) times by Tyler Stone and went to the hospital twice (once by ambulance). I also had bugs thrown in my hair. I also had to deal with Andy Vine (one of the owners) perverted email. I did not receive any assistance from the offices in Kentucky, which includes the FBI, EEOC, the Police, everything was covered up. I filed complaints against all of the above.

3) In 2009 it was stated to me by two (2) Federal Bureau of Investigation (FBI) employees that the Bluegrass Hate Crimes were "Never sent to Washington" by the local Louisville, Kentucky F.B.I and that Washington makes the decisions on these types of cases. (see pages on this website entitled, "Bluegrass Assaults," "EEOC" and my Home page regarding our visit to the local FBI in Louisville, KY. (It is 6:07 a.m. on Oct. 10, 2010 and they have been attacking my heart while I am typing this entry.)

Also see the pages on this website entitled, "Officials Denying Assistance," and "Officials Direct Quotes." On the page entitled, "Officials Denying Assistance" you will also see a document from the U.S. Attorney's Office in Louisville, Kentucky denying me assistance regarding the hate crimes that were committed against me. "This was a Conspiracy to Cover-up the Hate Crimes at Bluegrass Automotive."

4) Rev. Coleman (now deceased), Elizabeth Elliott, Daniel and Pena Cobble, Rose Perry, Russell Wickliffe and Vicki Page and I filed a class action lawsuit against several Federal Judges in Louisville, Kentucky. The reason the lawsuit was filed is because cases were being dismissed without any discovery, people that qualified for forma pauperis were not being allowed forma pauperis, cases were being signed by clerks and they would refuse to say who the judges on the cases were, cases are supposed to be assigned by the computer randomly however the same judges - mainly Judge Heyburn and Judge Simpson - would always get the cases, etc.

5) Another reason that I believe I have been placed in this program is that I was also a victim of the Patriot Act and the illegal use of the NSL letters and the Exigent letters which illegally intercepted bank accounts, telephone lines, mail, etc. An outgoing message was placed on the Washington Dept of Justice telephone line stating that if you were a victim of these acts you may file a complaint with the Dept. of Justice Civil Rights and Civil Liberties Dept.

I did file a complaint and also filed numerous other complaints, inclusive of tapes, narration pages for tapes, bound journals w/table of contents, pictures, telephone problems (i.e., tapes of echoes, static, voice mail recording device w/a tele company getting stuck). I sent recorded problems w/every phone service and internet service (MCI, Bell South, Cingular, AT&T, Global, Insight, AOL, etc). I sent police reports (which were never investigated), pictures of the police stalking, etc. I sent a taped copy of a cd from a forensic analyst that I hired of co-workers discussing killing me and taking me to the KKK and discussing a woman that they handcuffed in a building, and I also sent a transcript from a court reporter that I hired of the tape of the employees discussing killing me, and I sent evidence of the three assaults that followed, however I never heard back from anyone. I later figured out that my mail was being illegally intercepted. Some of the tracking numbers for the the complaints filed, in which I never received a reply are:

A) Eric Holder - Certified Restricted Del - Article #70062150000289081197 - Received 9/1/09
B) Honorable Glen Fine - Certified - Article #70083230000030963383 - Received 6/24/09
C) Honorable Glen Fine - Registered - Article #RE454441554US - Mailed 4/1/09
D) Office of the Inspector General - Express Mail - Article #EH173202911US-Mailed 5/7/08
E) Honorable Michael Mukasey - Express Mail - Article #EB306719677US - Mailed 11/22/07
F) Honorable Alberto Gonzales, Atty General - Certified Mail - Article #70051160000371274583 - Received 6/13/05


G) After calling Washington and being told that I could fax a Hardship Case, I faxed the following on 6/10/05:
Hardship Case faxed to the President on 06/10/2005 @ 11:12, received confirmation of fax on 06/10/2005 at 11:18. The fax was faxed to (202) 456-2461. The fax was faxed from (502) 375-9567. The fax was faxed from Kinkos - Highland Location, Louisville, KY. Pages sent - 15. Comments: I am a victim of a hate crime. Please rad the attached as I have not received assistance from my U.S. Attorney General's Office and they know my local F.B.I. is severely harassing me. They have also destroyed property. Please help.

I am still fighting all of the above issues.

Note: I am being attacked by electromagnetic frequencies to the ears and mind while I type this entry. It is June 15, 2010, 10:06 a.m.





| | |
| --- | --- |
| An Electromagnetic Victim's mail is Illegally Intercepted | The Electromagnetic/Stalking Victim is now Homeless |

VIEW THE FOLLOWING CASES ON LINE FOR MORE INFORMATION REGARDING ELECTROMAGNETIC ASSAULTS, GANG STALKING, MIND CONTROL AND V2K (ALSO IMPLANTS)

1) NORM RABIN'S COURT CASE
UNITED STATES DISTRICT COURT/EASTERN DISTRICT OF NEW YORK -
CASE NO: CV-93-3681, CASE NO: APPEAL NO: 936370, CASE NO: CV 984435
Brief Synopsis - this case is regarding electromagnetic assaults, gang stalking, mind control, etc.

2) DAVID LARSON'S COURT CASE
UNITED STATES DISTRICT COURT/CENTRAL DISTRICT OF CALIFORNIA - CASE NO: CV-09-01296
Brief Synopsis - this case is regarding implants and residue left in his body from implants.

3) JAMES WALBERT'S COURT CASE
DISTRICT COURT OF SEDGWICK COUNTY, KANSAS - CASE NO: 08-DM8647
Brief Synopsis - this case is regarding electromagnetic assaults and gang stalking

4) JESUS MENDOZA COURT CASE-CASE NO: (S.D. Tex) M03-38, U.S. S. CT. CASE NO: 04-9908,
U.S. COURT OF APPEAL FOR THE FIFTH CIRCUIT CASE NO: 04-40095, CASE NO: 06-0155,
U.S. COURT OF APPEALS FOR THE DISTRICT OF COLUMBIA CIRCUIT CASE NO: 06-5108
Brief Synopsis - this case is regarding electromagnetic assaults and gang stalking, including assaulting his children

5) CONNIE MARSHALL - U.S. COURT OF FEDERAL CLAIMS CASE NO: 09-733C
Brief Synopsis - this case is regarding electomagnetic assaults, gang stalking, destruction of property (car engine
and radiator, washer, dryer, electric igniter switch on heater in home, destruction of treadmill, computers, fax
machines, business and job, intercepting mail (even registered and certified), attacking my pets, intercepting email and
tele., changing my birth certificate, manipulating social security records, increasing debt, constant torture, torment and
harassment, etc. NOTE: Ms. Marshall now has several pending cases regarding related conspiracy in
that the Commonwealth of Kentucky is participating and creating the infrastructure to allow these crimes
to be committed against her. Ms. Marshall has signed certified receipts and/or taped the Officials on every
level in Kentucky stating, "We have been told not to assist you," and Danny Lawless, Police Officer stated,
"No one is going to assist you, because you are Redlined."

6) JOHN ST CLAIR AKWEI - CIVIL ACTION 92-0449
Brief Synopsis: This lawsuit reveals a frightening array of technologies and programs designed to keep tabs
on individuals.

7) STAN J. CATERBONE - U. S. DISTRICT COURT CASE NO: 05-2288

8) DONALD M. FRIEDMAN - CASE NO: 06-CV-2125
UNITED STATES DISTRICT COURT FOR THE DISTRICT OF COLUMBIA, FEDERAL DISTRICT
Brief Synopsis - this case is regarding directed energy and microwave weapons

9) JOHN FINCH - REF: OTP-CR-70/07 & EM_T01_OTP-CR-00122_07 & EM_Ack_OTP-CR-742_09
THE INTERNATIONAL CRIMINAL COURT (ICC)
Brief Synopsis - Electromagnetic Torture and Abuse

10)LAMBROS VS. FAULKNER, ET AL - CIVIL CASE NO. 98-1621 (dsd/jmm)
UNITED STATES DISTRICT COURT OF MINNESOTA
Brief Synopsis: Torture, Forced Implantation and Transmitters in head. Swedish doctors familiar with treating
victims that have been implanted stated that foreign bodies do exist in Mr. Lambros and that they are most likely
transmitters. www.lambros.name/ricosuit4/rico24.html

11)GERAL W. SOSBEE - WRIT OF CERTIORARI NO. 01-182
SUPREME COURT OF THE UNITED STATES
Brief Synopsis: Electromagnetic Torture

12)BRIAN WRONGE - EASTERN DISTRICT COURT NO: (?)
Brief Synopsis: A doctor confirmed that he had metallice or paramagnetic foreign body in the region of the anterior
left axilla. An Anatonist stated: 'When I pass the microphone over his body it picks up vibration and white noise
sound waves that would be emitted by computer. When we had been doing this for a minute or so the sound dropped
as though someone had turned down the frequency somewhere. This happened in the area under his arm, near his
forehead and in some places along the vertebral column." It was also stated that these chips are probably operated by
some transmitter that the body sends sound waves out to. http://www.lambros.name/pdf/citysunarticle_wronge.pdf

13)THE INTERNATIONAL COMMITTEE ON MICROWAVE WEAPONS (ICOMW) - HARLAN GIRARD
U.S. DISTRICT COURT FOR THE DISTRICT OF COLUMBIA NO. (?)
Brief Synopsis: Class Action Lawsuit regarding Offensive Microwave Weapons

14)JONES VS. AULT CITE 67 F.R.D. 124 (1974) CASE NO. CV474 - 279 AND CASE NO. 474 - 293
U. S. DISTRICT COURT FOR THE SOUTH DISTRICT OF GEORGIA, SAVANNAH DISTRICT
Brief Synopsis: Brain controlled and monitored by Electric or Parabolic Sound. Surveillance System tuned to brain
wantonly monitors and combs body picking up sound and voices.

15)HUANG SI MING, HONG KONG PROFESSOR SUES THE U. S. FOR MIND CONTROL (FILED IN 1996)
Brief Synopsis: Huang claims that one of the devices in his teeth can read his thoughts and talk to his mind while he
is sleeping.

16)SOLEILMAVES, http://www.peacepink.ning.com
Soleilmaves has filed several lawsuits regarding, "Remote Mind Control Abuses and Torture."
A. International Criminal Court, Reference No. EM_T01_OTP-CR-00122_07
B. United Nations Petitions Team - Results - No Reply, No Reference Number (Filed Lawsuit 2007)
C. The Registrar European Court of Human Rights - Counsel of Europe (Sent by Letter Dec. 2009)
Results: No Reply Yet, No Case Number
D. Curia - To: The Registry - Rue Du Fort Niedergrunewald - L-2925 Luxembourg (Sent by Letter Dec. 2009)
Case Ref: No: T-507109AJ

17)JAMES GEE - REFERENCE NO: EM_ACK_OTP-CR-742_09
INTERNATIONAL CRIMINAL COURT
Head of the Information and Evidence Unit - Office of the Prosecutor - P.O. Box 19519
2500 CM the Hague, The Netherlands


***************************************
Type the following in your web browser to see the first
Los Angeles Billboard regarding Electronic Harassment and Stalking

http://www.multistalkervictims.org/labillboardjan3111.jpg
****************************************


*Coming Soon - Much Much More*
Corrupt Officials in my town involved in and/or creating the infrastructure for these crimes state,
"We have been told not to assist you," and I have also been told by
Police Officer,

Danny Lawless

that no one is going to assist me because I am "Redlined."


Danny Lawless

also spreaded rumors regarding my health, (see police reports and my Journal)

I wonder if

Danny Lawless, Louisville Metro Police Officer

is related to
Jo Lawless, Assistant United States Attorney, Louisville, Kentucky,
and is

Barbara Huber, Manager or Supervisor

with Insight Communications
(My Telephone, Internet and Cable were intercepted for years and then turned off even
though my bill was paid because I kept asking for assistance) is related to


David Huber

(Previous United States Attorney, Louisville, Kentucky)


who stepped down and retired, as I did not receive any assistance from this office
(see "Officials Denying Assistance," "Officials Direct Quotes," "Is this Nepotism,"
"Harassing Communications," "My Journal pages regarding "Insight Communications, etc.